Bible Reading Plan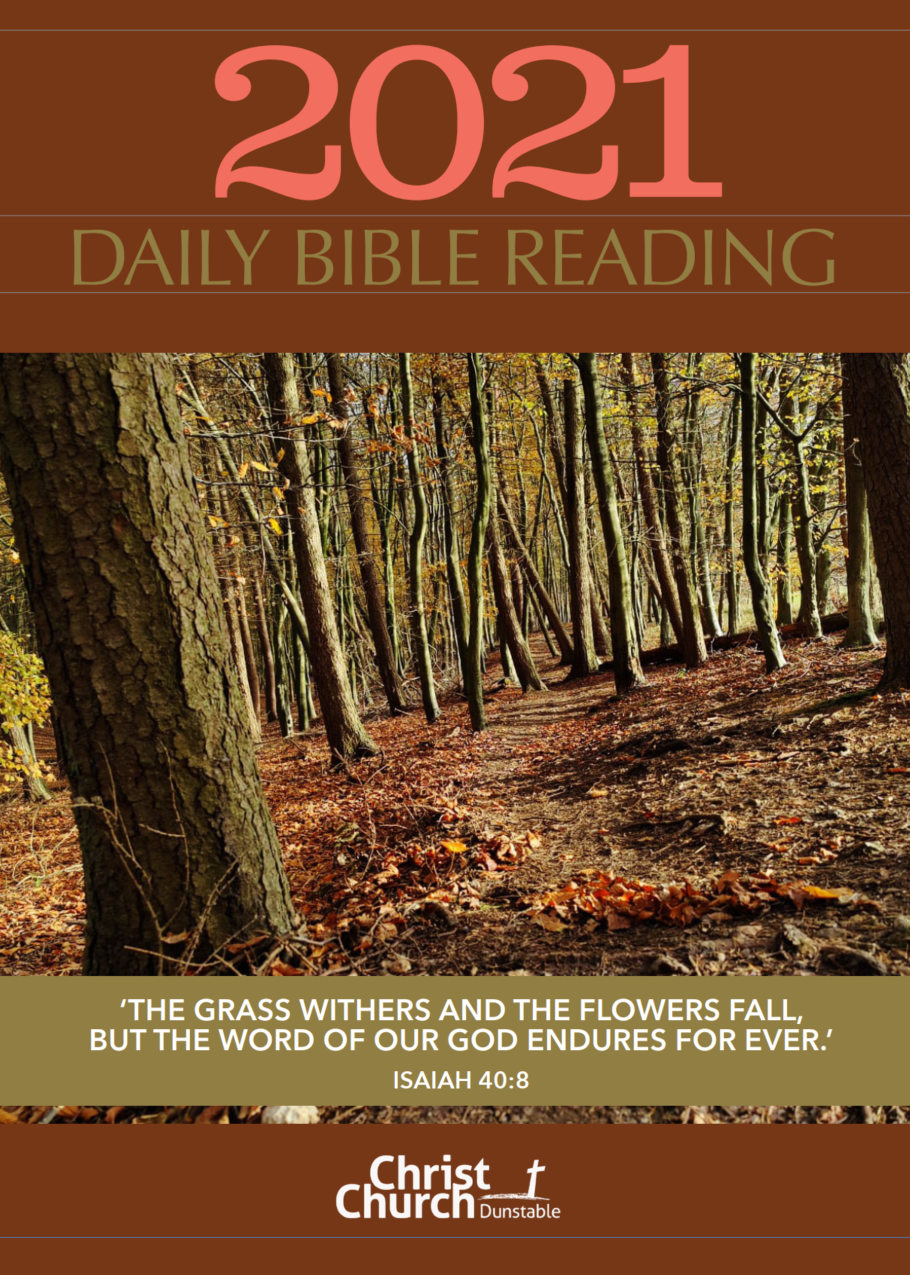 Dear friends,
We recognise that 2020 was quite an extraordinary year; one that wasn't without its challenges for many of us, as well as encouragements. Some of the uncertainties which were particularly pronounced last year remain as we enter 2021. So how good to be reminded that the Lord and His Word are eternal and unchanging: 'All people are like grass… The grass withers and the flowers fall, but the word of our God endures for ever.' (Isaiah 40:6, 8)
We're delighted that the Daily Bible Reading plan has been a real help to many of you over the past year. Therefore, we again want to encourage one another to read the same portion of God's Word each day in 2021. This booklet has been compiled to enable us to do that.
There are again two columns of daily readings. The first column includes readings from the Gospels of Matthew, Mark and Luke. The second column covers all of the Psalms.
The breakdown of the Gospels reflects that found in JC Ryle's excellent book, 'Daily Readings'. We would really encourage you to read this book alongside your Daily Bible readings. This year we will follow the 'Morning' readings in Ryle's book. Next year, God willing, we will follow the 'Evening' readings in John's Gospel.
We have deliberately kept each reading short, so that we can slow down and appreciate the richness of God's Word.
To help you in your reading of the Bible, there are questions at the back of the booklet, both for the Gospels and the Psalms.
We trust that 2021 will be a year through which each one of us grows in our appreciation of God's Word, and in our love for the Lord Himself.
With our best wishes, in Christ Jesus,
Mark Lawrence and Gareth Mitchell
Pastors
Christ Church Dunstable
Please find below the pdf and Excel version of our church Bible Reading booklet to download.  Should you prefer, hard copies are still available from the Welcome Point on Sundays.
Christ Church Dunstable 2021 Daily Bible Reading Booklet (pdf)
Christ Church Dunstable 2021 Daily Bible Reading Booklet (Excel)