Cabin Fever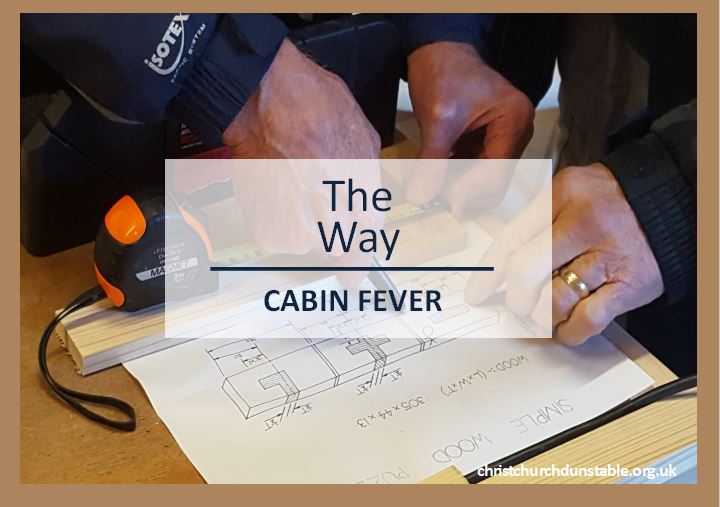 Thank you for visiting our Cabin Fever page. Welcome!
Would you like to get out of your shed and join like-minded people in our cabin?
Would you enjoy sharing your expertise with others and learning from them?
Would you benefit from help with your DIY and hobbies?
If so we'd love you to join us for coffee in The Cabin @ The Way Coffee House
Wednesday 9:45 to 11:45am every week during term time
Cabin Fever is our Men's Shed activity which is open to all. We regularly have demonstrations and talks about tools and techniques, and as equipment, materials and expertise increase, practical sessions will be held so you can try your hand at what you've learnt.
If you would like to join the WhatsApp group or to speak to a member of the Cabin Fever Team please contact Bob Heath on-
Mobile: 07712 606047
Email: bob@christchurchdunstable.org.uk
For general church enquiries you can-
Phone the church office on 01582 661621
Email: admin@christchurchdunstable.org.uk
Programme – 2022
Every Wednesday during Term Time 9:45am