Men's Breakfast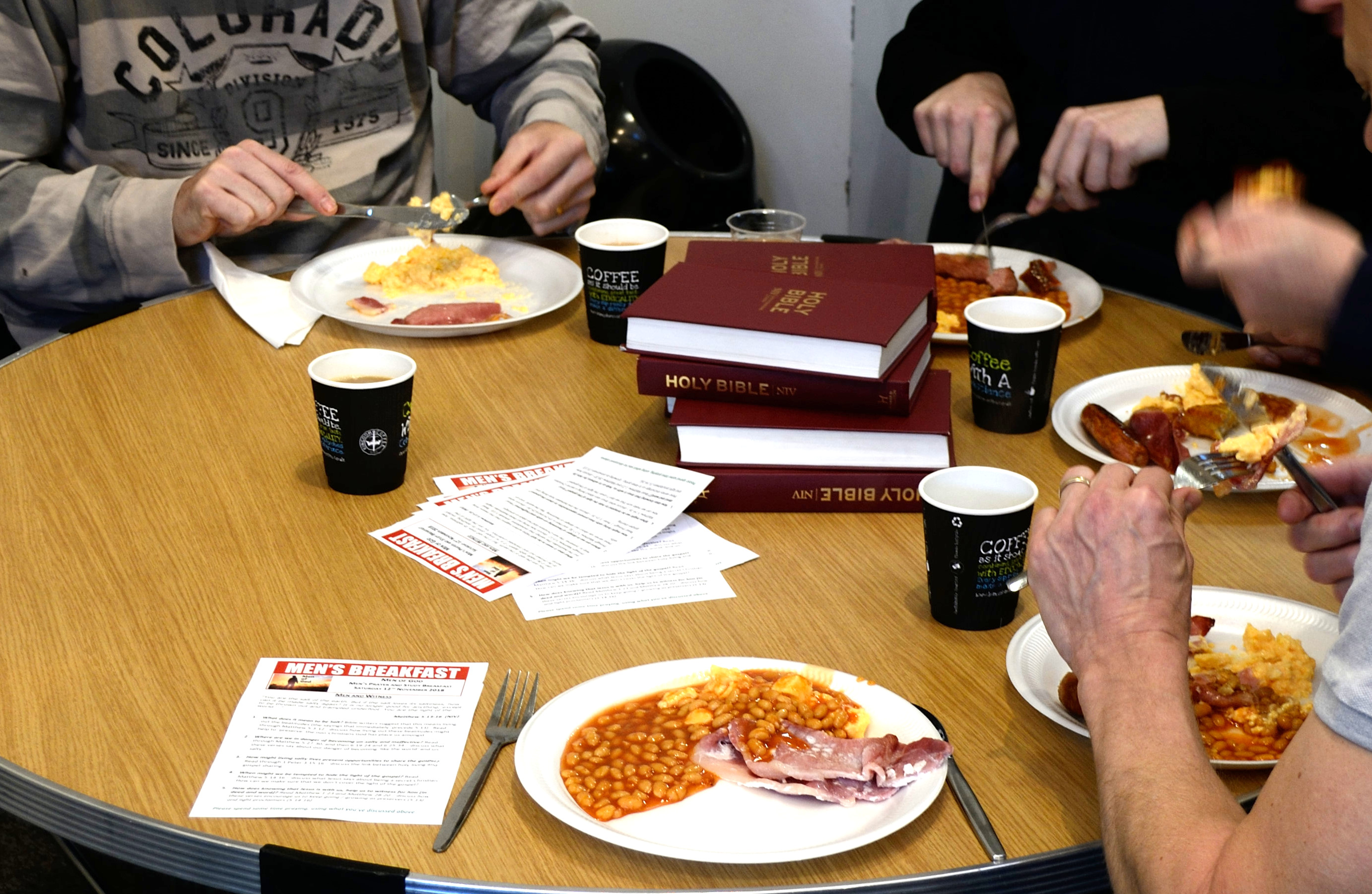 A Breakfast to Get Out of Bed For… along with a great short talk and Bible study.
Our monthly Men's Breakfast is a great chance for men to get to know men, and together to work through what it means to be a man for God – in our work, in our marriage, in our singleness, in our hobbies, in the secret place.
We start at 8am on the second Saturday of each month and after a full English breakfast, toast, fresh fruit, tea and coffee, we have a short talk from the Bible followed by discussion in small groups around our tables. It would be great if you could join us.