Toddlers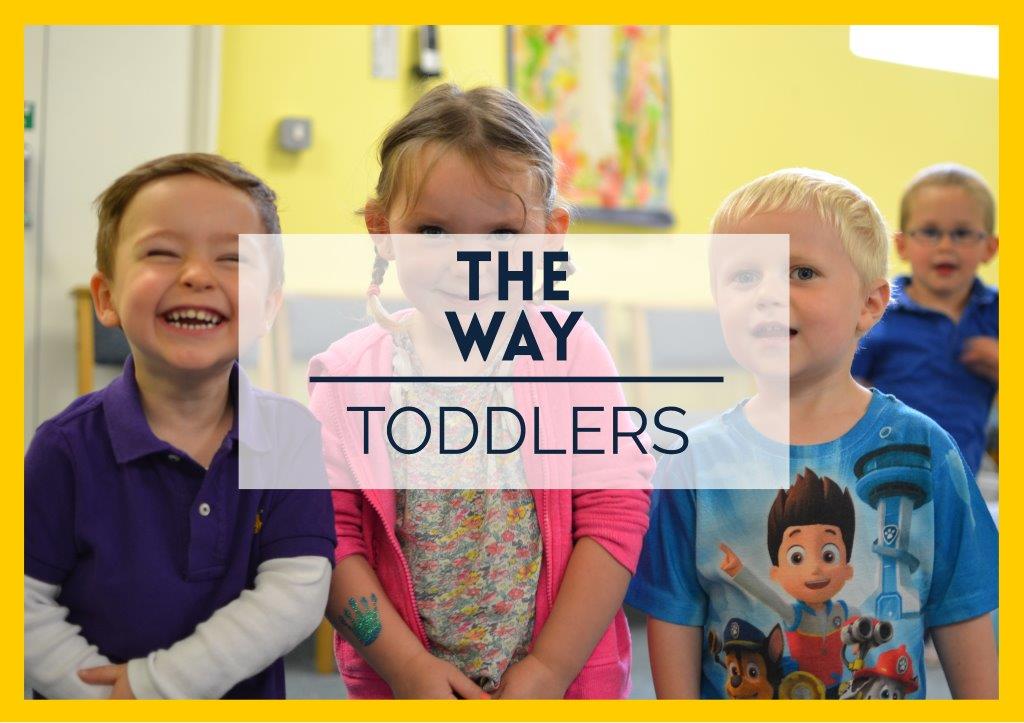 Calling all 0-4 year olds, bring your Mum or Dad to Toddlers!
We aim to provide a safe environment for them where they can interact happily with other parents. This leaves you free to play with our toys and meet others your own age over a snack or craft activity and even to have a sing-along to your old favourites.
You can be assured of a warm welcome and we will provide your parents with a cup of coffee and a comfy chair.
Each week we aim to tell a short Bible story in such a way as to engage the little ones.
We celebrate different events in the year with special meetings- you should see our Christmas bash!
Get Mum or Dad along between 9.30 and 11am each Monday and Friday of term time – and don't forget to take them home with you when you leave; we don't operate a parent minding service!
We meet in the rear of The Way